RED BANK NJ — I am warning taxpayers of a new email scam targeting Hotmail users that is being used to steal personal and financial information.
The phishing email subject line reads: "Internal Revenue Service Email No. XXXX | We're processing your request soon | TXXXXXX-XXXXXXXX". The email My office has received numerous frightened inquiries about this new phishing scheme that seems to exclusively target Hotmail users. The suspect websites associated with this scam have been shut down, but taxpayers should be on the lookout for similar schemes.
Individuals who receive unsolicited emails claiming to be from the IRS should forward it to phishing@irs.gov and chriswhalencpa@gmail.com, and then delete it. It is important to keep in mind the IRS generally does not initiate contact with taxpayers by email to request personal or financial information. For more information, call me directly on 732-673-0510.
REMEMBER – Phishing emails, free offers, fake IRS phone calls, and other tricks are used by scammers.
Please reach out to me without hesitation with any tax, business or
accounting question, and to schedule a consultation.
Tax Laws are complex.
It is very easy to make mistakes that can incur penalties.
Do you have a Tax, Accounting or Business Question?
Call Me Immediately. (732) 673-0510.
Is your CPA or Attorney
ignoring your Phone Calls and Emails?
Call Me Immediately. (732) 673-0510.
Remember,
"If We Aren't Working For You, Then You Aren't Working At Your Best"
Chris Whalen, CPA
(732) 673-0510
79 Oak Hill Road
Red Bank, NJ 07701
www.chriswhalencpa.com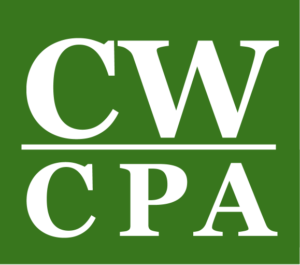 Red Bank • Rumson • Colts Neck • Holmdel • Middletown • Lincroft • Brick • Toms River • Sea Bright • Deal • Little Silver • Long Branch • Asbury Park • Bradley Beach • Belmar • Brielle • Eatontown • Fair Haven • Farmingdale • Highlands • Atlantic Highlands • Howell • Monmouth Beach • Shrewsbury • Spring Lake • Tinton Falls • Monmouth County