All of us should have a REAL PERSON to contact in the significant areas of our lives shown below. If you have NO contact, or only a customer service number, contact me so I can help fill in the blanks. A customer service number is NOT enough when your family or business is in serious need.
Do you have a personal relationship with someone in each of these categories? Someone you can reach out to immediately when a need arises in their area of expertise?
Please print this memo out, (use the print button at the bottom of this post under my logo), and use it as a worksheet. Remember, any blank answers need to be filled in. Call me to help you do that.
The first one is easy. Remember, if your tax preparer is NOT a CPA, please leave that line blank.
| | |
| --- | --- |
| Professional Category | Name |
| CPA |   |
| Real Estate Agent |   |
| Attorney – Real Estate |   |
| Attorney – Estate |   |
| Attorney – General |   |
| Payroll Representative |   |
| Insurance Broker |   |
| Mortgage Broker |   |
| Internet Marketing Expert |   |
| Investment Advisor |   |
| Exterminator |   |
| Therapist |   |
| Contractor |   |
| Dental Plan Expert |   |
| Health Insurance Expert |   |
| Yoga / Holistic Practitioner | |
I get calls everyday from people looking for referrals to other professionals.
There is no substitute for a personal relationship with someone who knows you, your family and your business, and genuinely cares about you.
How many blanks do you need me to help you fill in?
Click here to request a consultation or ask me a question.
Please reach out to me without hesitation with any tax, business or
accounting question, and to schedule a consultation.
Tax Laws are complex.
It is very easy to make mistakes that can incur penalties.
Do you have a Tax, Accounting or Business Question?
Call Me Immediately. (732) 673-0510.
Is your CPA or Attorney
ignoring your Phone Calls and Emails?
Call Me Immediately. (732) 673-0510.
Remember,
"If We Aren't Working For You, Then You Aren't Working At Your Best"
Chris Whalen, CPA
(732) 673-0510
79 Oak Hill Road
Red Bank, NJ 07701
www.chriswhalencpa.com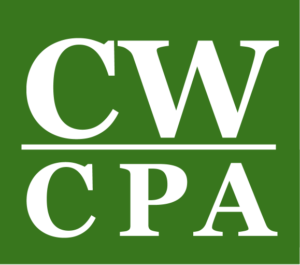 Red Bank • Rumson • Colts Neck • Holmdel • Middletown • Lincroft • Brick • Toms River • Sea Bright • Deal • Little Silver • Long Branch • Asbury Park • Bradley Beach • Belmar • Brielle • Eatontown • Fair Haven • Farmingdale • Highlands • Atlantic Highlands • Howell • Monmouth Beach • Shrewsbury • Spring Lake • Tinton Falls • Monmouth County
#cpa #irs #professionalinventory