Hello and Happy New Year!
Tax Season is here again!  
TAX REFORM NOTE: The new federal tax legislation is effective 1/1/2018, NOT 2017, so the 2017 filings are not impacted. I am programming systems that will calculate your 2018 projected income tax liability based on the new law once your 2017 returns are completed, and will provide that analysis to you along with your 2017 tax returns.
As in the past, you have a choice of sending me your information by mail, email, or fax to 732-865-7205.
In addition, if you desire, I will be glad to meet with you to conduct a tax information interview. This is usually only necessary if you own and operate your own business, if your financial and/or tax situation has changed significantly during the last year, or if there are particular matters you wish to discuss. Please contact me if you wish to arrange an appointment.
As you know, the law now requires paid tax return preparers to electronically file federal, and state returns prepared for individuals, trusts, and estates. Therefore, along with the usual package of income tax documents that you send to my office, you must sign a Form 8879, IRS E-File Signature Authorization. When I send you a copy of your return for review, I will also include form 8879 for you to sign and return to me at that time.
Your returns cannot be E Filed until you have reviewed the copy that I will provide to you by email. I will not electronically file your returns until you contact me. You may either leave a message at (732) 673-0510 indicating your name and a statement such as "the returns are OK for filing" or by email to chriswhalencpa@gmail.com. After your approval, the pdf copy will become your permanent copy of your tax returns. I will contact you if the IRS notifies me that there was any problem accepting your e filing.
Do not hesitate to contact me if you require any assistance in gathering your information. As a reminder, it is especially important that you provide me with copies of all tax related forms that you receive, such as W-2s, 1099s, 1098s, K-1s, etc.
Tax Preparation Checklist
OVERVIEW
I prepared this checklist to assist you in gathering your end-of-year income tax information. Please read each item carefully, as they may now apply to you even though they did not in the past. When you feel all of your information is complete, call me to schedule an appointment to bring those to my office.
Personal information:
The IRS needs to know exactly who's filing and who is covered in your tax return. To do this, you will need Social Security numbers and dates of birth for you, your spouse, and your dependents.
Information about your income:
Income from jobs: forms W-2 for you and your spouse

Investment income – various forms 1099 (-INT, -DIV, -B, etc.), K-1s, stock option information

Income from state and local income tax refunds and/or unemployment: forms 1099-G

Alimony received

Business or farming income – profit/loss statement, capital equipment information

If you use your home for business – home size, office size, home expenses, office expenses.

Ask me to send worksheets that will help you organize the details of your home office expenses.

IRA/pension distributions – forms 1099-R, 8606

Rental property income/expense – profit/Loss statement, rental property suspended loss information

Social Security benefits – forms SSA-1099

Income from sales of property – original cost and cost of improvements, escrow closing statement, cancelled debt information (form 1099-C)

Prior year installment sale information – forms 6252, principal and Interest collected during the year, SSN and address of payer

Other miscellaneous income – jury duty, gambling winnings, Medical Savings Account (MSA), scholarships, etc.
Adjustments to your income:
The following can help reduce the amount of your income that is taxed, which can increase your tax refund or lower the amount you owe.
IRA contributions

Energy credits

Student loan interest

Medical Savings Account (MSA) contributions

Moving expenses

Self-employed health insurance payments

Keogh, SEP, SIMPLE and other self-employed pension plans

Alimony paid

Educator expenses
Itemized tax deductions and credits:
The government offers a number of deductions and credits to help lower the tax burden on individuals, which means more money in your pocket. You'll need the following documentation to make sure you get all the deductions and credits you deserve.
Advance Child Tax Credit payment

Child care costs – provider's name, address, tax id, and amount paid

Education costs – forms 1098-T, education expenses

Adoption costs – SSN of child, legal, medical, and transportation costs

Home mortgage interest and points you paid – Forms 1098

Investment interest expense

Charitable donations – cash amounts and value of donated property, miles driven, and out-of-pocket expenses

Casualty and theft losses – amount of damage, insurance reimbursements

Other miscellaneous tax deductions – union dues, unreimbursed employee expenses (uniforms, supplies, seminars, continuing education, publications, travel, etc.)

Medical and dental expenses
Taxes you've paid:
Properly documenting the taxes you've already paid can keep you from overpaying.
State and local income taxes paid

Real estate taxes paid

Personal property taxes – vehicle license fee based on value
Other information:
Estimated tax payment made during the year, prior year refund applied to current year, and any amount paid with an extension to file.

Direct deposit information – routing and account numbers

Foreign bank account information – location, name of bank, account number, peak value of account during the year
Thank you for choosing us to service your accounting, tax and related needs. We are committed to servicing you and appreciate the opportunity to do so. Should you have any questions, please do not hesitate to contact me. Finally, I hope you have a joyous holiday season and I wish you a happy, healthy and successful new year. I look forward to hearing from you.
Please reach out to me without hesitation with any tax, business or
accounting question, and to schedule a consultation.
Tax Laws are complex.
It is very easy to make mistakes that can incur penalties.
Do you have a Tax, Accounting or Business Question?
Call Me Immediately. (732) 673-0510.
Is your CPA or Attorney
ignoring your Phone Calls and Emails?
Call Me Immediately. (732) 673-0510.
Remember,
"If We Aren't Working For You, Then You Aren't Working At Your Best"
Chris Whalen, CPA
(732) 673-0510
79 Oak Hill Road
Red Bank, NJ 07701
www.chriswhalencpa.com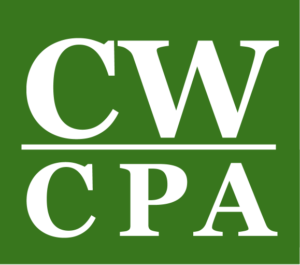 Red Bank • Rumson • Colts Neck • Holmdel • Middletown • Lincroft • Brick • Toms River • Sea Bright • Deal • Little Silver • Long Branch • Asbury Park • Bradley Beach • Belmar • Brielle • Eatontown • Fair Haven • Farmingdale • Highlands • Atlantic Highlands • Howell • Monmouth Beach • Shrewsbury • Spring Lake • Tinton Falls • Monmouth County
#TaxReform #cpa #irs